I avoid nonsteroidal inflammatory drugs (NSAIDs) because they impair healing. Now a new study from a prestigious journal shows that two of the most common, ibuprofen (advil, motrin) and Celexobid (Celebrex)greatly increased the failure rate after surgical rotator cuff repair. Ibuprofen increased it 75% and Celebrex increased it nine-fold!, i.e. more than 900%!!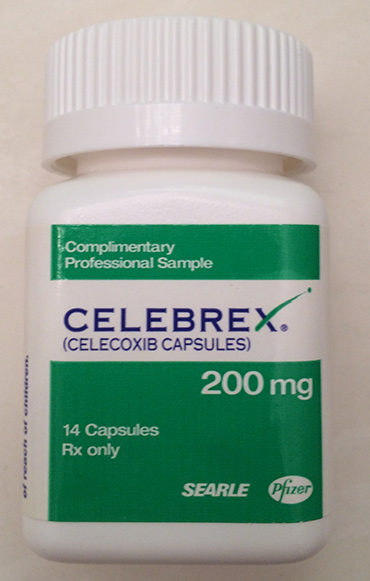 Celebrex (celexobid) is often favored over ibuprofen and naproxen (aleve) because it produces much less stomach upset, fewer bleeding ulcers and deaths, and is not a blood thinner. However while all NSAIDs can interfere with healing, studies have shown that Celexobid appears to interfere with healing more. Despite this it has become common to use it before surgery, so called multi-modal anesthesia, to allow less narcotic opioid medicine to be used after surgery. I have never used it however just because I was afraid that it might interfere with healing clinically. Now this study has confirmed my reasons for avoiding it, having shown that Celexobid increased the failure rate from 4% using tramadol, an opioid, to 37% using Celexobid. Ibuprofen increased the failure rate to 7% from 4%. This is a striking finding when you realize that each of these failures usually means that the patient will need to have the surgery repeated.
For my rotator cuff repair patients I do use multi-modal anesthesia but with Gabapentin, which has been shown to decrease post-operative pain but has no known effect on healing.
This anti-healing effect is why I virtually never use these drugs even in non-surgery patients after injury: because they can interfere with healing whether or not the patient has had surgery. Tylenol, acetaminophen, is a much better choice in proper doses – because it does not interfere with healing and does not cause ulcers or kidney failure. However, the best choice is to simply avoid the activity that causes pain rather than causing pain and then treating it with a pain killer afterward.
The use of drugs of all kinds in medicine has increased dramatically in the 32 year I have been practicing: a disturbing and harmful trend in many cases. This post is one of many showing that all drugs should be avoided unless there is clear evidence that they can help. Problems and side effects usually take much longer to be fully understood than potential benefit – often after significant harm has occurred.