Over the Thanksgiving weekend, I traveled for 6 days to one of the finest medical centers in the Netherlands: about half an hour outside of Amsterdam. My practice is devoted to joint preservation rather than replacement. Orthopaedic Surgeons in the Netherlands have recently published the results of a minimally invasive procedure that avoids joints replacement in most cases and also results in regrowth of cartilage. They have more than 10 years of follow up and experience. The procedure involves putting pins into the thigh and leg bones and distracting the joint to allow space for new cartilage to grow. Pins are removed at 6 weeks and walking is permitted all the while.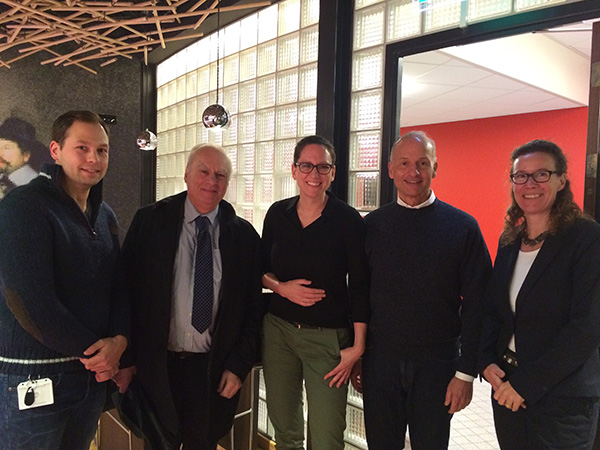 I had read all their papers and knew that it was a potentially excellent alternative to knee replacement. And it is technically easy to do. However, before I began performing the procedure I wanted to go to the source to find out everything else there is to know about patient selection, technical tips, scientific data and more.
The surgeon who invented the procedure, and the surgeon who has taken over his practice, were very hospitable and extremely skilled and knowledgeable. I scrubbed in on 2 cases, as an observer only, to get a first hand look at the procedures. I conferred with everyone at the medical center, clinicians and scientists, involved in its development who they brought in for a symposium for me. Amazing graciousness by these dedicated doctors and scientists: all in the interests of helping patients who can benefit from it.
The only other surgical procedure that has shown cartilage regrowth like this is called HTO. As an expert in this procedure I was asked to both write and teach the instructional course lecture on this procedure for the American Academy of Orthopaedic Surgeons. However knee joint distraction arthroplasty shows most of the same benefits with much less downtime for patients who qualify. I am currently interviewing and enrolling interested patients who qualify to have the procedure performed.